What do you do in your job?
My job is mostly about telling the right stories to the right people. I help spread the word about the remarkable science we do here to inspire businesses to work with us and use our supercomputers to improve their products. That story can be told in a variety of ways such as written content, video, images, social media or events. The most important part of my job is making complex science or technology easy to understand, no matter who is listening.
Holly's top tips for a career in science
Don't underestimate the potential to be creative in a technical or scientific workplace
If you aren't sure exactly what you want to do, technical or scientific qualifications are rarely a bad choice as they keep so many options open to you.
Read and consume as many types of communication as you can – fiction, non-fiction, newspapers, blogs, film, vlogs, social media, events. If you have an instinctive feel for different genres, it's much easier to tailor your own communication style for different purposes.
Keep your eyes open – particular for new technology and online platforms. New apps and forms of media are dreamed up constantly, and while they won't always be relevant, the next big thing could be a killer way to access or engage with your target audience.
Be open to change and keep evolving. Evaluate what you're doing – is it working? If not, try something else. Don't let your skills or your work stagnate.
What's the best thing about your job?
It's cool working with interesting people who are passionate about things that matter, many of whom really are changing the world through their research.
I enjoy how varied my job is. Creating different kinds of content to engage with different people means you get to experiment and develop many different skills – from design and video editing to blogging and web analytics.
What did you study at school?
I tread a thin line between creative and analytical, so at high school I elected to take languages and creative subjects alongside the compulsory Maths, English and Sciences. In college I chose to continue Maths, Physics, German and Art.
What inspired you into a career in science / engineering?
My physics teacher in college, overhearing that I had no idea what I wanted to do with my life, suggested I look into engineering, so I came down this route somewhat by chance! I looked into it and engineering appealed to my curiosity about how things work. In our house I'm the one who fixes things when they break (or at least has a stab at it) so this subject struck the balance between my desire to study something practical with good career prospects and the chance to work with my hands and be creative. I've always thought of engineering as the discipline that takes theoretical science and turns it into something useful!
Sci-Tech Daresbury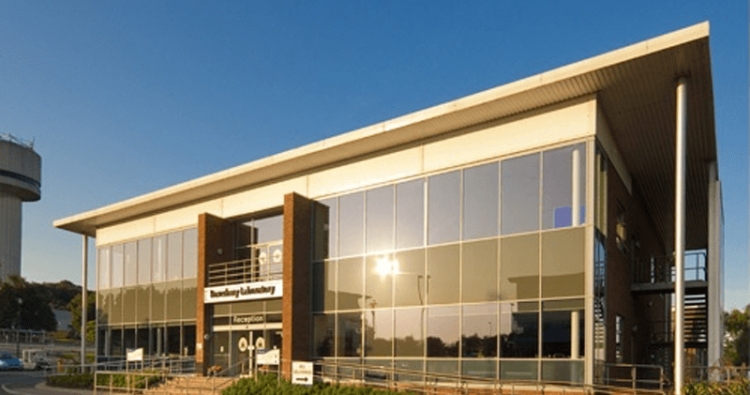 Sci-Tech Daresbury is one of two National Research and Innovation Campuses established in 2006. It is located in Cheshire close to Runcorn and Warrington, and within easy access of Liverpool and Manchester. Sci-Tech Daresbury is a private-public joint-venture partnership between developer Langtree, STFC and Halton Borough Council. Sci-Tech Daresbury is internationally recognised through the reputation of the STFC Daresbury Laboratory and Cockcroft Institute in leading-edge research and development, and the successful establishment of its open innovation model. Currently there are over 1200 people on-site including about 500 scientists working in a variety of scientific fields including accelerator science, high-performance computing, simulation and data analytics and sensors and detectors. It operates large-scale facilities used by many UK universities as well as an increasing number of industrial companies.